Structural Engineering Services
John Bellman & Associates is a professional civil and structural engineering practice, offering our services across Croydon, London and beyond. We specialise in structural engineering solutions for home extensions, loft conversions, retaining walls, and below ground structures. Our structural design services can also be paired with architectural services for a one-stop design experience.
For any structural alterations we can provide a comprehensive service. This consists of taking measurements, presenting schemes to planning control, undertaking necessary calculations and preparing drawings. We can then send the calculations and drawings to building control for approval.
Survey reports and recommendations
Heave and subsidence
New foundation design
Extension design
Loft conversion design
Planning applications
Basement design
Underpinning design
Design of retaining walls for sloping sites
Arranging the testing of soil and interpreting the test results
Subsidence and Heave
Are you concerned with subsidence and heave? We know the evidence needed to show if the cracking to your house is caused by either subsidence or by heave; we have experience in ascertaining how deep conventional underpinning should be as well as the diameter of piles and their depth, if piles have to be used instead of conventional underpinning. Usually we specify soil samples be obtained for testing by using boreholes. The test results, conclusions and recommendations would be forwarded to your insurance provider.
Home Extensions Design and Planning
There are two options when you need extra space in your home. The first option is to buy a larger house, while the second is to renovate your existing home. Moving homes can be expensive and inconvenient. Besides, it's your home, decorated just the way you like it, but you have just outgrown it.
Renovation can be by either adding side or back extensions, loft conversions or by making the house seem bigger by combining small rooms to make one big room or a combination of these methods.
Many people love older homes for their history and charm, but they often feel cramped because of their room layout. Open plan designs suit our modern lifestyles; even on an older home, a well-planned extension will give you the sense of space you desire.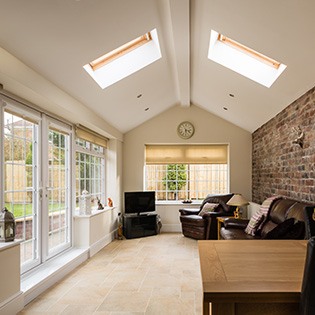 Perhaps you need a study, a conservatory, or a larger room for entertaining. Whatever the reason, your best choice is adding extra space to the home you already love. If you want to take the stress out of adding a home extension, speak to John Bellman & Associates today.
John Bellman & Associates is here to help you with your next home extension project. We offer comprehensive solutions including full architectural planning combined with structural engineering design. We will also work with your existing design if you are already working with an architect. Please call us today for a free consultation and property assessment.

A well designed and built home extension will add value to your property and maximise your living space; it is the ultimate home improvement. John Bellman & Associates has been building single and double storey extensions for over 15 years, offering a high-quality build at a competitive price.

You can turn the extra property at the rear or side of your house into a room that will not only add value but give you a new space to enjoy. John Bellman & Associates offers complete design and planning services for residential extensions throughout the South London and Surrey areas.
Home extensions can include kitchens and dining areas, additional bedrooms and bathrooms or a sunny conservatory. John Bellman & Associates will work with you every step of the way ensuring you get the room of your dreams.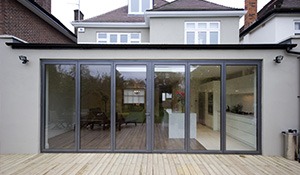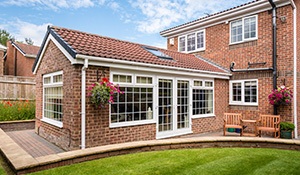 Loft Conversions Structural Calculations
In recent years, loft conversions are gaining in popularity as more and more people realise that they can capitalise on the redundant space under their roofs? We can convert your attic space or the space over your garage into a usable loft. These spaces are great for additional bedrooms or children's playrooms.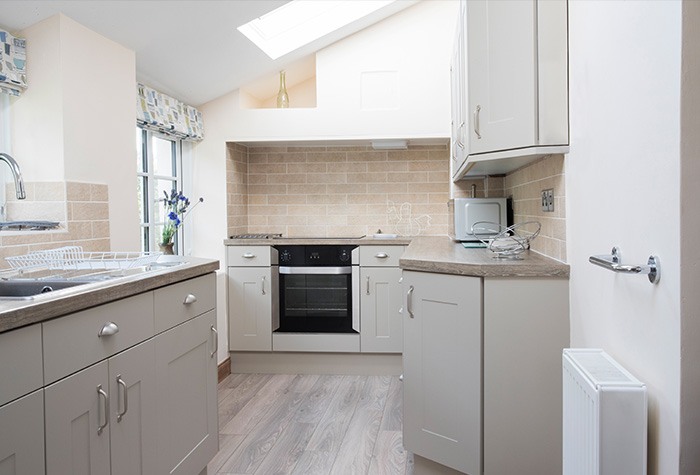 Roof windows, or skylights, can be used to bring in sunlight; dormer windows can also give you additional space and more headroom.
For all our home extensions, we can survey the structure, prepare drawings for planning permission and work with the local authorities on your behalf. Your finished extension will meet building regulations.
If you are thinking of expanding your living space in any way, simply call us on 020 8651 5515 or forward your enquiry to book your consultation.
John Bellman & Associates
55 Princes Avenue
South Croydon
Greater London
CR2 9BF
Call Us
E-mail